It's a countdown to doomsday.
The year is 2026. The US military has a new weapon in its arsenal: an intelligent life-form so versatile that it can not only create a new generation of weapons but can become a weapon itself—entering a host's body to manipulate (or kill) them. Admiral James Curtiss is tasked with deploying the new weapons, first in Cuba, then Venezuela, then China. But the news of the military's breakthrough has gotten out and there are menacing forces trying to steal it.
What's more, a single man has somehow harnessed the new power and has become something more than human—godlike and seemingly indestructible. He is known only as the Inventor, and he has a warning for humanity: abandon the new technology or the human race will face extinction. It's a countdown to doomsday. But humanity's final fate may be decided in the most unlikely of places: among the primitive tribes of the Kalahari Desert where a top secret military mission has just taken an unexpected turn.
Five Tribes is an action-packed thriller about one man's journey to find himself and—in the process—save humanity.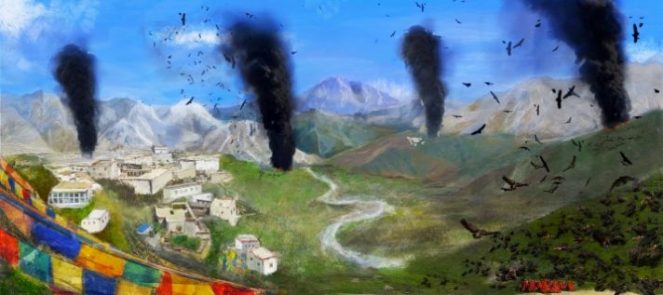 "Admiral Curtiss tried to process the incredible scene. The landscape would have been beautiful if not for the four huge funnels of black smoke and the thousands of vultures he saw swirling through the sky. " (Art by Amara Checchio)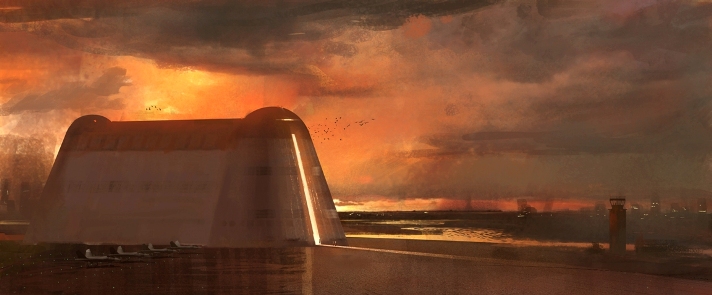 "Jack felt small and insignificant as they approached the huge hangar. In the growing darkness, the colossal structure reminded him of something out of a science-fiction movie, a monochromatic plated beast, one of the great sandworms of Dune." (Art by Josh Newton)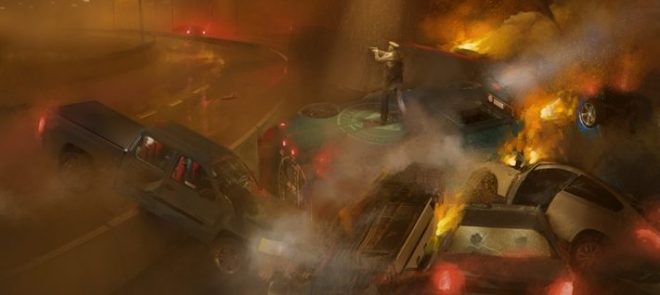 "The wreckage was like nothing Admiral Curtiss had ever seen—at least fifteen mangled cars and trucks filled with dead and injured." (Art by Josh Newton)
"Five Tribes is a tense ripped-from-the-headlines thriller. A must-read adventure written with the authenticity of Tom Clancy and the cutting-edge suspense of Vince Flynn that deserves to be read by all, especially those in the halls of power."
"The danger is unique, and the treachery vast, in this rapid-paced adventure that delivers in equal doses of amazing, yet possible. An intriguing tale that will leave you thinking."
"A perfect storm of technology and unchecked power threaten civilization in this intricately plotted and fast-paced cautionary tale. A captivating warning we all must heed."
"All the promise of THE LAST SWORD MAKER is realized in FIVE TRIBES – an intelligent, nail-biting, immensely satisfying technothriller."
Enjoy? Please click and share
If you would like to receive updates and newsletters:
GET READY FOR A WILD RIDE